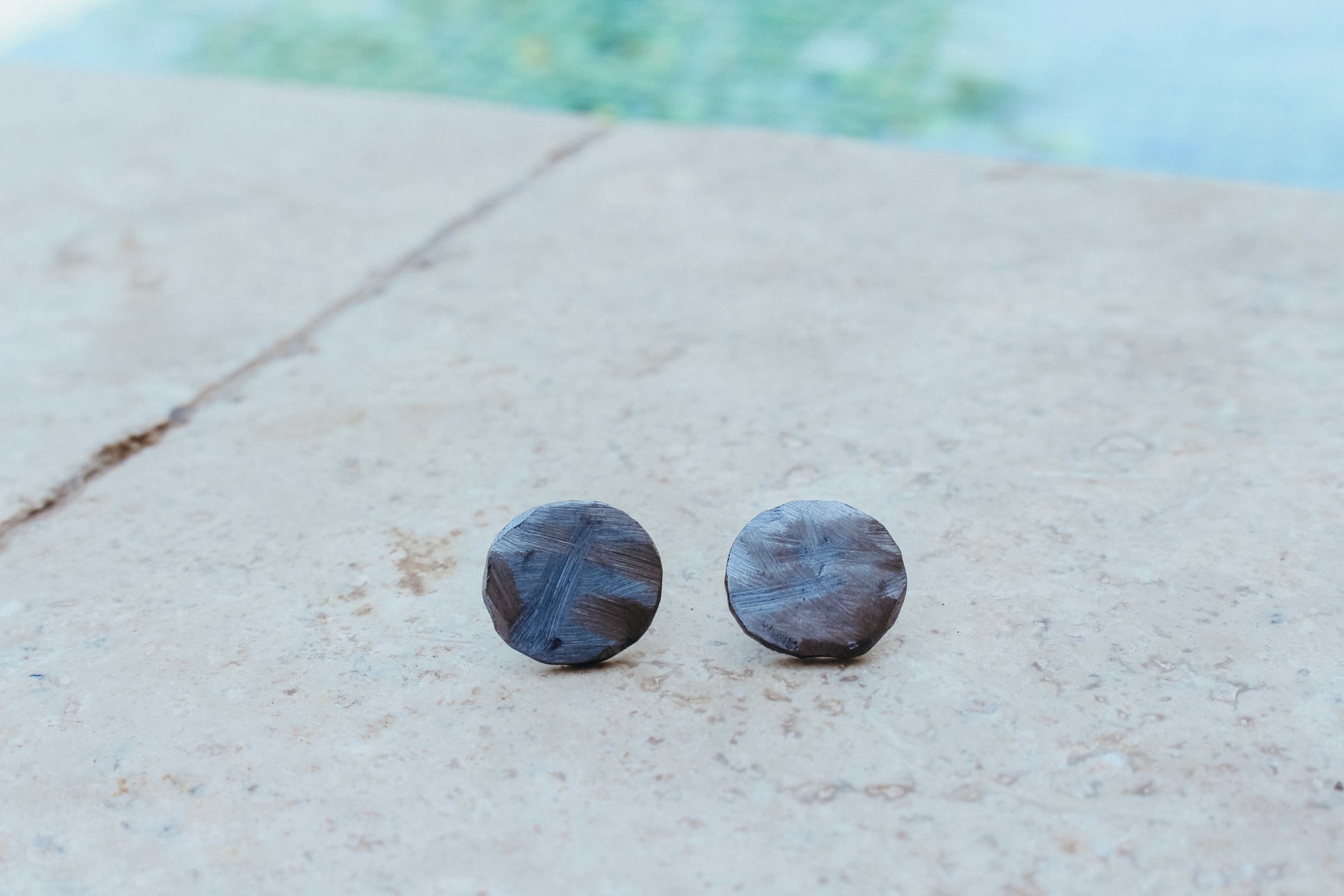 Round Silver Studs
Step 1 of mix + match earrings. Pick one pair of studs, or multiple, to begin creating your look! Studs can be worn alone or with a back piece!
Round silver studs are a polished, creating a clean silver look.
DISCLAIMER: Every earring is made out of metal and was purposefully created to look different in various lighting. Every piece is also unique and does not look exactly the same.